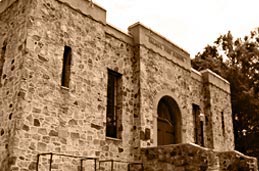 **Attention**
We are currently working on our website here at The Palmer Building. Please visit our Facebook page for more details and
contact.
Click the link below:
https://www.facebook.com/The-Palmer-Building-44875486913/?fref=ts
Designed to impress, this 1930s building has recently been restored by the Charlotte Fire Fighters Association as an elegant reception and special events venue.
Services Offered
The Palmer Building has become a one stop shop for individuals and businesses alike. It now provides banquet and reception accommodations with an impressive historical background to assure conversation your entire event. The facility also boasts a state-of-the-art audio visual system for all of your business needs. Call today (704.331.4737) for a tour and consultation.
Come enjoy a part of history when planning your next business meeting or special event. Our eager staff will strive to make your visit a pleasant and memorable one.